Part 7
Directions: in this part you will read a selection of texts, such as magazine and newspaper articles, e-mails, and instant messages. Each text or set of texts is followed by several questions. Select the best answer for each question and mark the letter (A), (B), (C), or (D) on your answer sheet.
Questions 147-148 refer to the following text—message chain.
Jane Equi [10:41 A.M.] Hi Mateo. Brian Jaffers just called to cancel tomorrow's walk—through at 721 Union Street.
Mateo Rodriguez [10:42 A.M.] That's too bad. That apartment is j ust right for him. Did you reschedule?
Jane Equi [10:44 A.M.]Yes, for Thursday, just before you show the Rockledge Place property to G the Kim family. The two sites are very close to each other.
Mateo Rodriguez [10:45 A.M.]Great. Could you please confirm the time with Ms. Kim today?
Jane Equi [10:47 A.M.]Sure.
Who most likely is Mr. Rodriguez?
(A) A landscape designer
(B) An administrative assistant
(C) A human resources director
(D) A real estate agent
At 10:45 AM, what does Mr. Rodriguez most likely mean when he writes, "Great"?
 (A) He is excited about the results of his work.
 (B) He is glad about his company's new location.
(C) He is pleased with Ms. Equi's work.
(D) He is interested in contacting Mr. Jaffers.
Questions 149-150 refer to the following notice.
Wallaby Decking
Serving Queensland and Beyond
Congratulations on your new timber deck! Follow these tips to keep it in top shape for years to come.
Apply a coat of UV sealant annually to shield the deck from the effects of moisture and heat.
Keep the gaps between boards free of dirt and debris. Air must flow around and between the boards to prevent moisture buildup.
Wash the deck periodically. Use a soft—bristled brush, a hose, and a chemical—free detergent to clean away dirt without removing the finish.
Avoid water stains and mildew. Do not allow potted plants or other large, heavy objects to rest directly on the surface of the deck.
What is indicated about the boards?
(A) They should be installed in shady areas.
(B) They are waterproof.
(C) They have space between them.
(D) They are sold only in Queensland.
What is NOT mentioned as a tip for deck maintenance?
 (A) Applying a weather—resistant coating
 (B) Cleaning the surface regularly
 (C) Removing stains with a chemical cleaner
(D) Keeping plants off the surface
Questions 151 -1 52 refer to the following article.
Hapkell Industries Pairs Up with E&T Recycling Center
June 19—The computer technology company Hapkell Industries just announced it will begin working with E&T Recycling Centers. This partnership will enable consumers to responsibly recycle computer equipment, at no personal cost, simply by taking it to a collection center.  
"Used computers make up a rapidly growing waste source," said CEO Indira Kapoor'. "As a major producer of computer products, we believe it is our obligation to reuse what we can and keep heavy metals out of the landfills. This is what prompted us to go forward with this initiative."
Hapkell Industries originally sponsored two pilot E&T collection sites and, given their success, aims to add ten more sites by year's end. To learn more about the initiative and for a map of current and proposed collection sites, visit ETrecyclingcentre.com.
According to Ms. Kapoor, why did her company partner with a recycling firm?
(A) To manufacture more affordable computer products
(B) To follow a government environmental policy
(C) To meet a responsibility as an industry leader
(D) To pursue a rewarding financial opportunity
What is stated about collection sites?
(A) They are not getting as much use as expected.
(B) They are no longer accepting volunteers.
(C) Their sanitary requirements are very strict.
(D) Their locations can be found on an online map.
Questions 153-154 refer to the following e-mail.
To: Stan Anyati
 From: Stella Gerraldi
 Date: May 1
 Subject: Cafe Marti
Dear Stan,
I called your shop yesterday and spoke with Andre about my vintage espresso maker. I was surprised that he was able to find replacement parts for such an old machine. He also re-created some parts that are no longer made. Apparently, there is a brass holder for the manufacturer's nameplate that has not yet arrived from Italy. Once that arrives, the restoration can be completed.
As we discussed earlier, I need the machine delivered by May 7. On May 8 we will celebrate the tenth anniversary of the café's opening. The espresso machine has always been our centerpiece we use it on all our advertising. Even without the nameplate, I need to have this vintage machine working for our celebrations.
Regards,
Stella
What is indicated about the espresso machine?
(A) it is a symbol of the Cafe Marti.
(B) it has never worked very well.
(C) it was designed by Stan Anyati.
(D) it is ten years old.
What is suggested about the brass holder?
(A) It has been redesigned,
 (B) It will need to be re-created.
 (C) The machine can function without it.
 (D) The manufacturer in Italy sent it to the wrong address.
Questions 155-157 refer to the following e-mail.
To: Department Managers
 From: Margaret Langley
 Date: December 27
 Subject: Extended—absence greeting
 Attachment: Sample message #5
Dear Managers,
In preparation for the upcoming holiday when offices will be closed, I'd like to remind you that company policy requires each of our departments to replace the traditional greeting on their voice messaging systems with an extended-absence greeting that will play next week when callers are diverted to voice mail. This will involve making a new recording, saving it to the system, and programming the system to activate the recording at the close of our business day on Friday. Once you activate the extended-absence greeting, it will override the traditional greeting through the holiday.
The attached document contains the text of the greeting you should record. This is the same text we have used in the past, but as usual, the dates have been changed to reflect the current closure. Please use this document to record your holiday greeting. Make sure you activate it before you leave for the day on Friday.
What is the subject of the e—mail?
(A) A newly established company policy
(B) An improved way to access voice mail
(C) A procedure related to a holiday closing
(D) A change to the traditional shift schedule
What is included as an attachment?
(A) A script to be read aloud
(B) A flyer announcing a company event
(C) Instructions for installing a new phone
(D) Transcripts of recorded customer calls
What is indicated in the e—mail about the attached document?
(A) It is ready for publication.
(B) It is distributed annually.
(C) It is handed out to customers.
(D) It is intended only for new employees.
Questions 158-160 refer to the following notice.
Kimfor Marketing Solutions
Thank you for your purchase of Kimfor Marketing Solutions e-mail software. We are confident that this product will help you to develop your business.
As an added bonus, we are pleased to announce that free training is offered for all of our products. These short but effective online seminars are a great opportunity for businesses that are now to our products to ensure that they are utilizing the software to its full potential.
Our instructors are professionals who have used our tools to grow their own businesses. For more information and to make a reservation for a seminar, please visit our Web site at kimformarketingsolutions.com/seminarsignup.
What is one purpose of the notice?
(A) To inform customers about a service
(B) To discuss a new product line
(C) To introduce a marketing instructor
(D) To remind customers of an upcoming deadline
According to the notice, what qualification do instructors share?
(A) They have worked for the company for many years.
(B) They are experienced users of the e—mail software.
(C) They participated in designing the software.
(D) They work in the marketing department.
The word "grow" in paragraph 3, line 1, is closest in meaning to
(A) become
(B) expand
(C) produce
(D) move
Questions 161 4615 refer to the following article.
Chef and lifestyle coach Lana Watson has announced her first foray into cosmetics with the launch of a new skin care business. Her Summer Garden skin care line consists solely of products made from organic ingredients and features extracts from plants, fruits, and vegetables. — [1] —.
"I've always served the healthiest possible food in my restaurant," said Ms. Watson. "Natural ingredients nourish our health and beauty from the inside out. — [2] —. My skin care line utilizes only the vitamins and proteins in foods, such as spinach and cucumber, and combines them to create powerful moisturizers and cleansers that are free from artificial chemicals. — [3] —."
Summer Garden products are suitable for those with dry, sensitive, or combination skin and will be available online and at select retail stores beginning this September. — [4] —.
What is the article mainly about?
(A) Local organic farms
(B) Online shopping trends
(C) A new business venture
(D) A company merger
What is indicated about Summer Garden products?
(A) They are suitable for all ages.
(B) They are available for purchase now.
(C) They are relatively inexpensive.
(D) They contain no artificial ingredients.
In which of the positions marked [1], [2], [3], and [4] does the following sentence best belong?
"It seemed logical to then create products to nurture our skin from the outside in."
(A) [1]
(B) [2]
(C) [3]
(D) [4]
Questions 164-167 refer to the following online chat discussion.
Maria Zuccarini 5:30 RM. Hi. This is my first time using the Dubonville community Chat room. Do any neighbors have experience laying a ceramic tile floor?
Yuqiu Wang 5:35 RM. Hi, Maria. Are you looking to do it yourself? I put in a tile Hoot in my kitchen last year and did all the work myself. I regret my decision, though.
Maria Zuccarini 5:37 RM. I want to save money, so I'd rather not hire a professional. But I've never done a project like this on my own before.
Dennis Gurka 5:41 RM. People who are comfortable with home repairs can lay tile flooring if they watch Videos or attend a class. But it does take effort, time, and precision.
YuqiuWang 5:44 P.M. In my case, I had helped a Friend with a tiling project prior to working on my own kitchen. I also watched several videos on myhomefix.com before getting started. In the future, I'd get professional help, though.
Yuqiu Wang 5:45 RM. Dennis, (10 you have experience in this area? Do you think Maria could tackle this project without a professional?
Maria Zuccarini 5:51 RM. Interesting. Thanks for sharing your experience.
Dennis Gurka 5:58 P.M. I have my own flooring business. Whether she can depends on several factors. Maria, will you need to cut the tile, install a drain, or flatten an uneven floor?
Maria Zuccarini 6:06 RM. I just need to replace a Few broken tiles, but I suspect this is not a job for an amateur. Dennis, is the business in Dubonville? Could you send me your contact information?
Dennis Gurka 6:07 P.M. It's just outside the city limits. It's called Floors Forever. The phone is 64255540143.
For whom is the chat room intended?
(A) People who live in the same town
(B) People who attend the same online class
(C) People who work together for a large company
(D) People who are planning a trip together
At 5:35 P.M., what does Ms. Wang most likely mean when she writes, "I regret my decision, though"?
(A) She did not end up saving money.
(B) She should have hired a professional.
(C) She would have preferred different tiles.
(D) She did not need to remodel her kitchen.
What is probably true about Mr. Gurka?
(A) He is Ms. Zuccarini's coworker.
(B) He has broken tiles in his home.
(C) He has a lot of experience laying tiles.
(D) He is taking a class at myhomefix.com.
What will Ms. Zuccarini most likely do next?
(A) Go shopping for ceramic tiles
(B) Search for a video on laying tiles
(C) Return a box of broken tiles
(D) Contact a business near Dubonville
Questions 168-171 refer to the following e-mail.
To: nora.simmons@heltlx.edu
 From: eagbayani@periodicalquest.com
 Date: February 28
 Subject: Periodical Quest
Dear Ms. Simmons, This is a courtesy message to inform you that your monthly Periodical Quest membership fee for March could not be processed due to an expired credit card. To avoid any service disruptions, please visit periodicalquest.com/useraccount and update your billing information. If you have any difficulties, 1 will be happy to take you through the process.
Incidentally, while reviewing your account I noticed that you are not using our full range of services. As a member, you have unlimited online access to our library of over 3,000 journals, newspapers, and magazines. Additionally, as a professor you can also benefit from our resources for teaching and research purposes. It would seem that you did not complete your member profile when you signed up for our service four months ago. Please take a moment to review your member preferences. We want to make sure that you are taking advantage of all that Periodical Quest has to offer.
Feel free to contact me if you have any questions regarding your account. If you wish to cancel your membership, no further action is required.
Sincerely,
Elena Agbayani
Periodical Quest
Why was Ms. Simmons contacted?
(A) A new service is now available.
(B) A payment was not processed.
(C) An order will be delivered soon.
(D) An article needs to be revised.
What is indicated about Periodical Quest?
(A) It charges a monthly fee.
(B) It has just doubled its journal collection.
(C) Its Web site is easy to navigate.
(D) Its customer support team is available 24 hours a day.
What is indicated about Ms. Simmons?
(A) She works in the field of education.
(B) She recently e-mailed customer service.
(C) She has been a Periodical Quest member for many years.
(D) She intends to cancel her Periodical Quest membership.
Who most likely is Ms. Agbayani?
 (A) A magazine editor
 (B) A bank representative
 (C) A computer programmer
 (D) An accounts manager
Xem bài học chi tiết tại: https://hochay.com/luyen-thi-toeic/sach-luyen-thi-ets-toeic-test-6-reading-phan-2-hoc-hay-271.html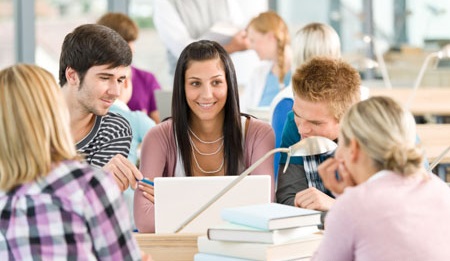 #hochay #hoctienganh #hocanhvanonline #luyenthitienganh #hocgioitienganh #apphoctienganh #webhoctienganh #detienganhonline #nguphaptienganh #luyenthitoeic #etsTOEIC #ETSToeic2019